First things first, I love the name of this polish. It reminds me of: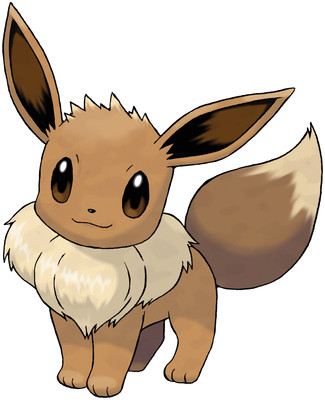 So cute!
Speaking of Pokemon, I carved a Pikachu pumpkin at a party my PI held last weekend. It was my first time carving a pumpkin (I truly am a city girl), so it didn't come out as well as my inner craftsman would like. But it did look pretty decent. It was fitting for Halloween too, since it looked a little bit creepy (those eyes *shudder*).
Not the best picture, but you get the point.
Usually I'm don't really celebrate/do anything for Halloween (as shown by my lack of Halloween-themed nails), so this was a nice change of pace.
Pokemon fanaticism aside, Evvie truly is a lovely color. I guess you would call this a dark sage green cream. I don't know all these special names for colors, but what I do know is that this is a nice, dusty, blue-based green. I love these dusty colors; they're so flattering on many skin types!
Application of Evvie was much like with Natty: easy to control, a little more liquidy than most Zoya creams I have, but perfectly opaque in two coats. No complaints about this polish!